When re-imagining your property, you deserve the highest quality craftsmanship and landscape design. Trust Dille Landscapes for all your design and installation needs from complete drainage systems to custom waterfalls and fountains!
We design and install custom water features.
From winding creeks to stunning water fountains to personal waterfalls and ponds, personalize your property with a custom-designed water system!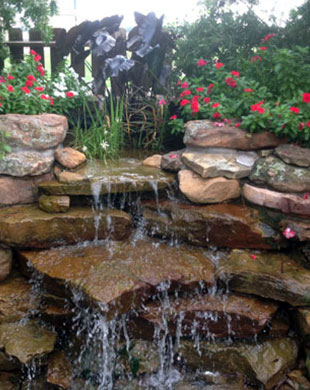 Stunning water features to match your setting
  Custom waterfalls
  Dry creeks
 Ponds
  Biological water filters
  Custom fountains
Total drainage system installations and service
  Excavation
  Land sloping
 Underground drainage systems
  Drain box installation
  Bull rock drains under eaves with drain relief areas
  Dry creeks